Black Half Moon Dinnerware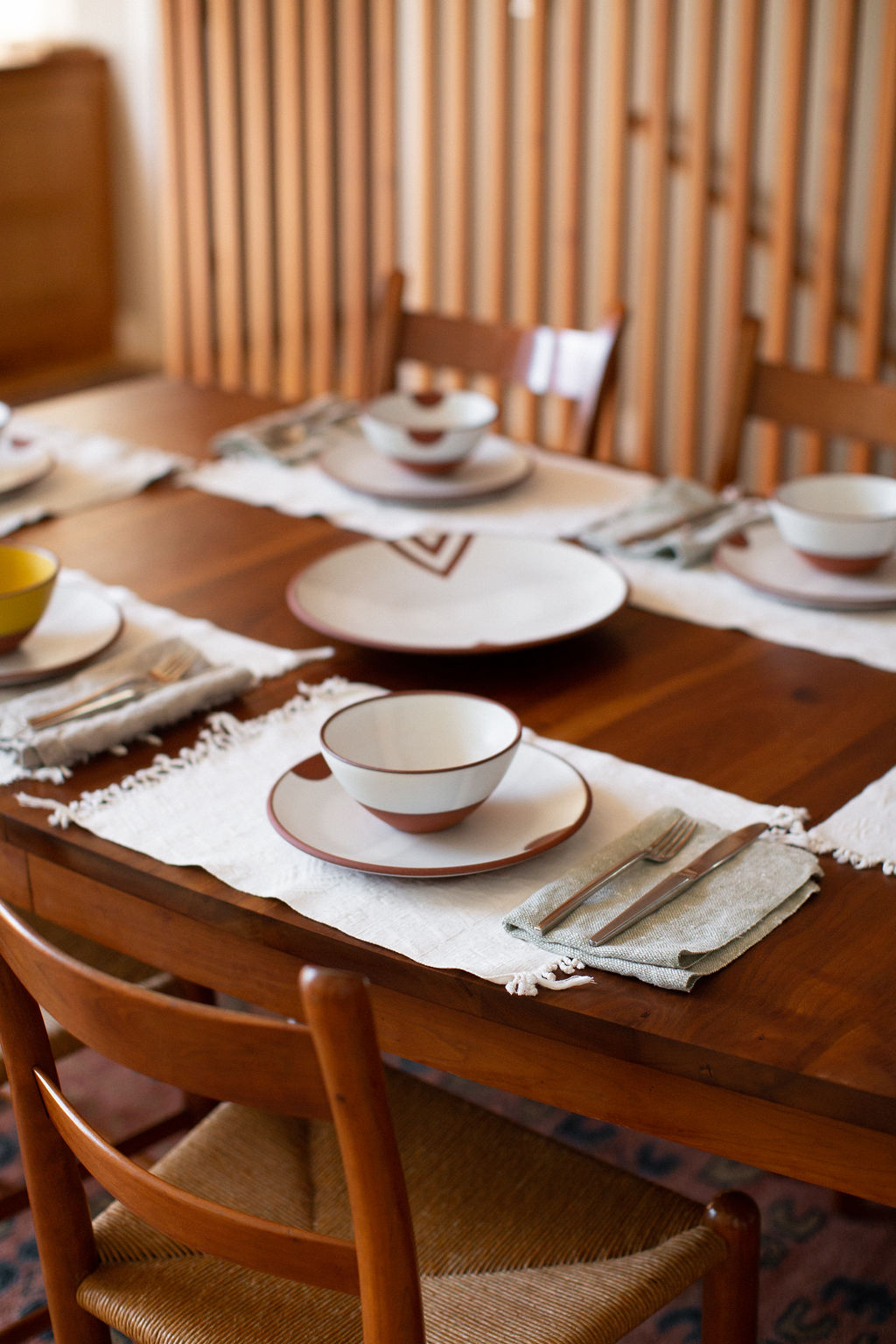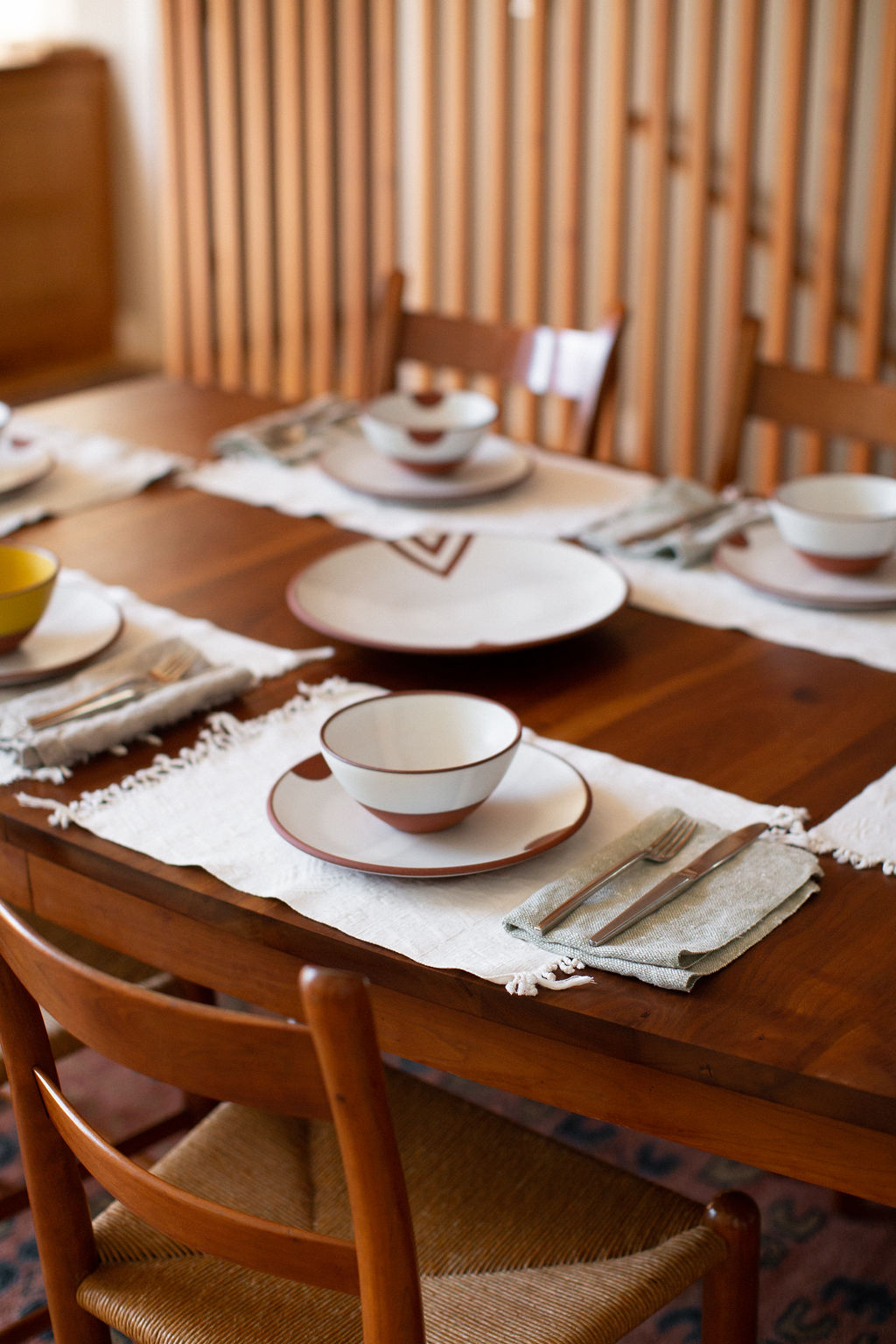 Black Half Moon Dinnerware
Hand thrown red stoneware with satin black glaze.
Pairs well with our other colors and simple black dinnerware as well! Order individual shapes or full 4 piece sets. These photos include other colors and styles. As these pieces are made to order, we do not currently have photos of every dish style in black half moon.
These are made to order. We try our best to keep ready-to-glaze bisque ware in stock. Please allow 3-8 weeks for production time. Thank you!
Soup Bowl: 6.25" x 3" ($50)
Salad Plate: 8" x .5" ($44)
Salad Bowl: 8.5" x 2.5" ($60)
Dinner Plate: 10.25" x 1" ($62)
If you wish to include a set of simple black 8oz or 12oz cups in your order, please contact Sarah Wolf at sarah@wolfceramics.com or leave a note with your purchase. We ask for a minimum order of 4 cups as these are made to order. Thank you!
All of our wares are hand made and each piece varies slightly. For purchases with multiples of the same item, we do our best to match heights, though sometimes there will be slight differences. They are intended for every day use and dishwasher safe. Please feel free to contact Sarah with any questions.